Consistency is key in content marketing, and branding consistency is often overlooked in the fast-paced online business world. But it's crucial that people can recognize your brand with only a glance.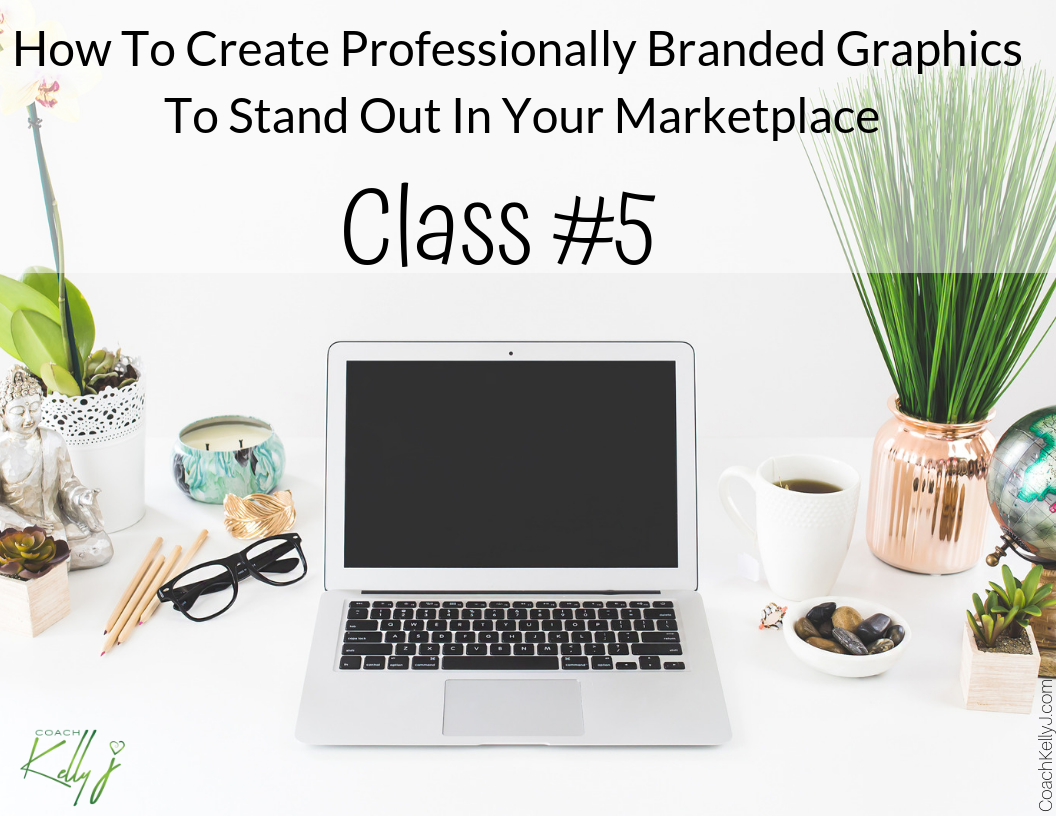 ---
Have you ever been scrolling through your Instagram feed and dreamed of how great it would be to have a graphic designer to create professionally branded graphics to help you stand out in the marketplace?
I know I used to wonder how people were able to afford all of the polished photos AND many of the images have their website and brand colors and makes them look so professional!
I soon learned that I could actually do it myself with no graphic design talent what-so-ever...lol!

The great news is that YOU CAN TOO! Within about an hour you can learn how to add the 'know how' to creating professionally branded graphics to your entrepreneur toolkit.
Here's 5 reason why this is important:
1. First impressions matter.
Graphic design is important for any business wanting to make positive, lasting impression. The first time a visitor interacts with your brand in any capacity will set the tone for the rest of your business relationship.
2. Consistency is credibility.
Graphic design is important for any business wanting to create credibility in their industry or field. The more content you provide that helps solve a problem or relieve a pain point, the more the audience will trust your advice and start to regard you as an expert in your field.
3. Efficiency in summary.
Graphic design is important for any business looking to share information with ease. Infographics are actually liked and shared on social media 3x more than any other type of content.
Infographics are a great way to summarize information that your audience would otherwise skim over (or skip reading completely). We are heavily influenced by visuals; adding relevant graphics to text can deepen our understanding and recollection of information.
4. Creativity kills competition.
Graphic design is important for any business looking to slay competition in the marketplace.
With all of the free design tools available today, it has never been easier to create quality content. This low barrier to entry in the content creation world is a good thing for those looking to build a brand; it does, however, come with the lofty price of new competition.
To stay ahead of competitors in the marketplace, you've got to get creative.
Create content that approaches an idea, solves a problem, or relieves a paint point in an innovative way. Graphic design can be used to empathize with the audience by literally showing the audience what life would look and feel like with pain point x solved by your product, service, or advice.
5. Your message matters.
Above all, graphic design is important for any business to tell their story. Whether you're a solopreneur selling homemade jewelry on Etsy or part of multi-million dollar e-commerce operation, your business has a story to tell.
Graphic design communicates more than just words to your audience. Even simple design elements like font choice and color scheme can help to portray an emotion or feeling that supports your message.
---
ENROLL NOW FOR ONLY $7 vs $47 (goes up on Friday)
NOTE: If you purchase before the live class, the enrollment is only $7 and you get access to attend live and participate is Q&A (call-in/log-in information provided in curriculum area upon enrollment).
If you purchase after the class is live but before Friday at midnight, the enrollment is $17.
If you purchase after Friday at midnight, the enrollment is $47.
**IN EITHER CASE, THE REPLAY IS YOURS FOR LIFE
---