The feeling of true FREEDOM of working for yourself, setting your own schedule, creating and living life on your terms is really hard to put into words.
It's a life that's TOTALLY worth POSITIONING yourself towards and NOW you can do it by enrolling in a self-paced online course that shows you step-by-step how to launch and grow a business.
This bootcamp is designed to change the way you navigate your small business.
This course is a great foundation for newbies or if you've been in business for a decent amount of time and are not generating consistent income.
---
---
Self-paced online business bootcamp
Enroll anytime to get started on your entrepreneur journey!
This self-paced online business bootcamp will take approximately 30 - 90 days to complete. It's is all about taking your business or idea to the next level! It will give you and your business a great foundation for operating a successful business.

---
What is the Entrepreneur LIFE Bootcamp 2.0 Course All About?
---
This course is all about taking your new business or idea to the next level and building it on a solid foundation for success!
Are you ready to live the life of your dreams and become your own boss? Take the first step in your journey by enrolling in this instant-access online course!

How long is the Living The Entrepreneur LIFE Business Course?
I've written a 30-day version for the course and a 90-day version (you may hear me reference either of those time frames on the videos). The time it takes to complete this online course is up to you.
If you've been in business 2 years or less and are not seeing the results you'd hoped for, this is the breakthrough you've been waiting for. It self-paced online course is designed to give you a rock solid foundation of understanding how to operate a business and assist you with internalizing and creating a strong and viable business structure.
I wish I had a course as content-rich as this one when I was started Natural Girls Rock, Inc in 2011. It would have saved me tons of time and money!
If you have been in business longer and are a bit more advanced, there will absolutely be parts you can surely skip over; however, the content of the pertinent parts is well worth the overall price compared to most any online and in-person business course worth its frills.
This bootcamp is invaluable to saving you time, headaches and money. This streamlines the mental process in solving the issues you encounter in any business at any stage.
---
"Learn How To Become An Entrepreneur While Still Working A Day Job"

---
Yes!
I'm ready to become my own boss, live life on my terms, and launch my own business !

---
This bootcamp is for you if:
* You're considering launching a business but you don't know where to begin.
* You've already launched a business and feel you need a more firm foundation.
* You're in business and selling products to family and friends but would like to understand how to get more customers outside of your circle.
* You sell products offline but would like to create an online presence so you can sell to more people.
* You sell products and the primary way to order is through you DM's or Inbox and now you're ready to be serious and set up a website.
* Want to start a business but not sure what entrepreneurial path is right for you.
* You have a business but would like to grow your social media and have a 'pretty' IG feed like so many brands you admire.
* You're selling products but need to start a blog for your business but not sure how.
* You have a service-based business (hair stylist, nail technician, bakery) and need ideas on how to get more clients so you can generate more consistent revenue.
---
Online Academy with modules, videos, checklists, to get you on the road to success.
How to be a real business owner in 30 - 90 days
How to launch and grow a business with the right entrepreneurial mindset
The absolute best way to launch a business when you don't really know where or how to begin
Learn how to launch and grow with a solid foundation with a self-paced online portal with topic-based modules
How to understand where to find people to actually buy your products
How to build a solid foundation for a successful business
How to understand your true purpose in business ownership
How to choose the right entrepreneurial path
How to readjust your mindset for long-term success
How to create your one-liner message to share at networking events
How to find networking events
Keys to writing a business plan
How to register your domain name (your website name)
How to get an EIN number (the number issued by the government so you may legally operate a business)
How to apply for a business license
How to select an entity structure (LLC, Sole proprietor, Corporation, ect.)
How to apply for a trademark (not absolutely necessary to do when just getting started)
How to get a business logo made (Options to get your logo made for just $5)
How to accept credit card payments online and face-to-face
How to create business cards and flyers yourself (saves money when just getting started)
How to launch an online store using Shopify (a platform that enables you to launch an online store, display products, accept payments and install your blog on the Shopify platform)
Shopify step-by-step tutorial for beginners
How to create graphics and memes with your business name on them
How to set up social media posts to automatically post on your behalf (so you don't have to worry about it while you're at work)
The importance of image (personal and professional as the business owner)
How to select a great business name customers will remember
How to understand marketing & branding to make it work for your business
How to choose the right social media channels to advertise your business
How to a blog in a way that makes people want to read your articles
How to create a social media posting schedule in bulk to save time
How to capture email addresses now so you send them sale alerts later
How to ship packages from home
How to factor time into product making
How to evaluate opportunities to know if you should act on them or not
How to price your products/service
How to properly set business goals so they're more likely to get accomplished
How to host conference calls centered around a topic and charge for attendance
How to host webinars that you can actually charge $$$ for
How to connect with buyers outside of your circle of family and friends

If you're ready to build a great business foundation, take get started today.

---
---
Every minute you wait to enroll in
"Entrepreneur Life Business Bootcamp" is another minute working for someone else instead of using this breakthrough opportunity to enroll and become your own boss!
Grow your business and your mindset to stay in the game for the long haul.
---
A payment plan to enroll in this program is now available. Don't allow finance to hold you back from your dreams. An affordable investment in yourself and your business could be the ONE THING that gets you stared on creating another stream of income to become your full-time operations and the legacy you leave behind to your grandchildren.
---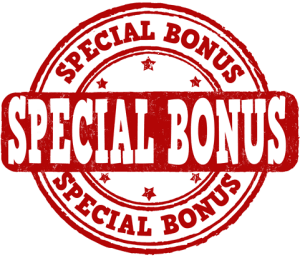 AS A BONUS, there's an option to add a 1:1 coaching call for you to gain clarity in your mission, journey and strategic plan to begin to unfold your purpose and dreams. These calls are normally $750/hour. You may add it on with this program for only $250. With permission, I recorded this call with a client that just launched a business that provides a magical party experience for little girls to remember for a lifetime (how's that for a one-liner!) You may listen to the raw call HERE. This was only my second time ever talking to the client.
The breakthrough she received could be YOU!

Are you ready to become your own boss
&
live life on your terms!
---

---