Have you ever wondered why kinds of social media posts get engagement and help your social media presence be interesting enough to actually grow organically?
We've got you covered!
This calendar is a dream come true!
You'll literally never have to worry about what to post again!
It covers every type of post you'll even need to share on your social media channels. It was strategically created to give you the right balance between personal and professional content, blog posts, quotes, free offers, tips, expert advice, and even includes the holidays!
There's a sneak peak into one of the months so you get a feel for how easy it will be from now on to know what to post.
Order an entire year of monthly content post calendar for $47!
Get the laminate version mailed to you for $97
---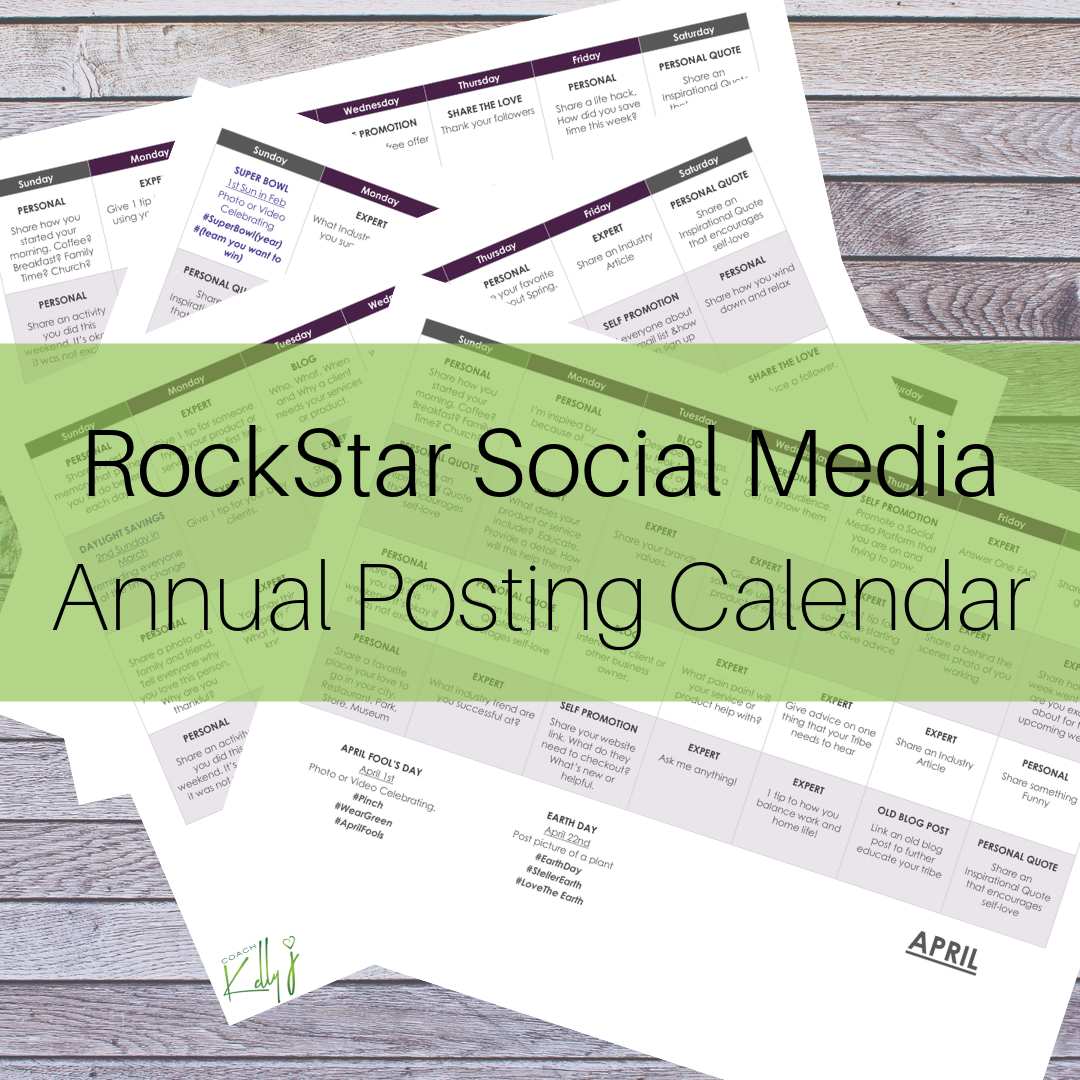 ---